How to stay safe when returning to school
As kids (and parents) are itching to get back to school, new guidelines have been put in place to make sure everyone is kept safe - including being asked to wear masks in both classrooms and communal areas.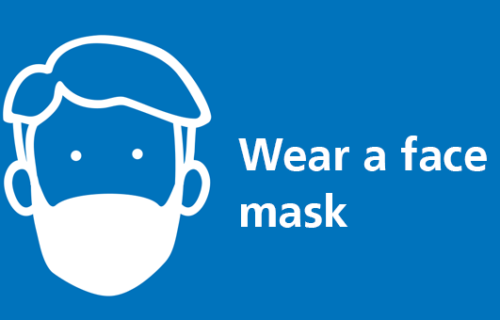 This means all secondary school children will be asked to keep on their masks unless eating, for health reasons, or taking part in PE! 
The wearing of masks has been announced for a limited period and will be reviewed at Easter; but it is important that children, teachers and parents stick to the new rule whilst schools are getting back into the swing of things. 
As well as asking to wear masks, schools are advising students on how NOT to wear their face covering. The top tips being... 
DO NOT: 
- Use if damaged
- Wear it around the chin 
- Wear a loose fitting mask
- Take off your mask 
- Touch the front of the mask 
- Share your mask 
Although not vital to wear IIR medical grade masks in schools, a lot of people are beginning to search for a medical grade option. This has been even more noticeable since Germany made it mandatory that a Medical IIR mask must be worn when shopping or on public transport
The UK government have started advising not to wear reusable masks that have been used and washed repeatedly over the period of the pandemic. This new rule is about being as careful as possible, making it easer to monitor the impact of schools reopening and the spread of COVID 19. 
So this March the 8th, make sure you pack your pencil case, put on those brand new uniforms and sport a protective mask!
Check out our recyclable, fitted, comfy, medical grade masks on our website now!

www.turnaroundearth.com
Lots of Love, 
Abi